KC Miles Leatherworks
K.C.Miles, Maker

P.O.Box 266
Kimball, MN 55353
(320) 398-2708
kcmilesleather@aol.com
Custom old west gun leather, elk skin rifle cases and frontier buckskin clothing.
KC Miles creates one of a kind functional gun holsters and rifle scabbards from premium materials.
From custom leather rifle cases to schofield holsters his line even includes custom elk skin clothing that is designed to please even the most finicky client.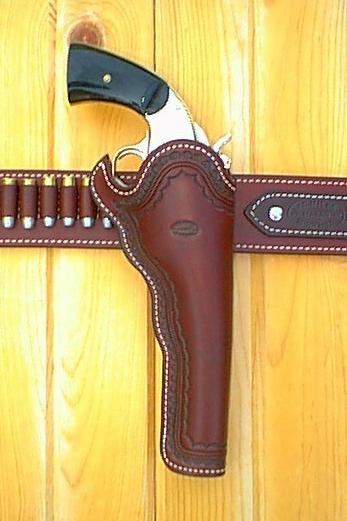 Schofield Holster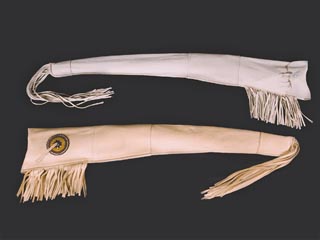 Elk Skin Rifle Case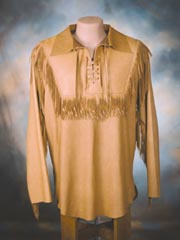 Red River Shirt